Was motiviert uns, im Zeitalter der Laptop-Studios – wo in Wohnzimmern oder Proberäumen durchaus hörenswerte Aufnahmen entstehen – einen aufwendigen Studio-Neubau mitten in den Westerwald zu setzen?
Die Antwort auf diese Frage resultiert aus langjähriger Erfahrung mit allen Aspekten der Audioproduktion, auf denen die folgenden Überzeugungen beruhen:
• Arbeitsteilung ist gut
Obwohl Eigenproduktion weit verbreitet ist und vielen Musikern leicht fällt, durften wir immer wieder beobachten, dass die besten Performances gelingen, wenn sich Künstler ausschließlich auf die Musik und ihr Instrument konzentrieren können.
Auch ausgebuffte Technik-Nerds unter den Musikern profitieren vom maus-, trackball- und tastaturbefreiten Arbeiten.
• Echte Qualität ist nicht fakebar
Legendär klingende akustische Aufnahmen entstehen in legendär klingenden Räumen. Die nachfolgende Signal- und PlugIn-Kette ist dabei zweitrangig (und meistens erfrischend unspektakulär). Raumvolumen und Deckenhöhe (technisch: die Abwesenheit von zu nahen Reflektionen) sorgen für eine dreidimensionale Transparenz und Körperlichkeit im Klangbild, die anders nicht zu erreichen ist.
• Großes Setting ermöglicht große Inspiration
Den Blick über sanfte Hügellandschaften nach Süden schweifen zu lassen, um dann die Augen zu schließen und mit perfektem Kopfhörermix in den Song einzutauchen ist eine, sagen wir mal, günstige Voraussetzung für einen spektakulären Take.
---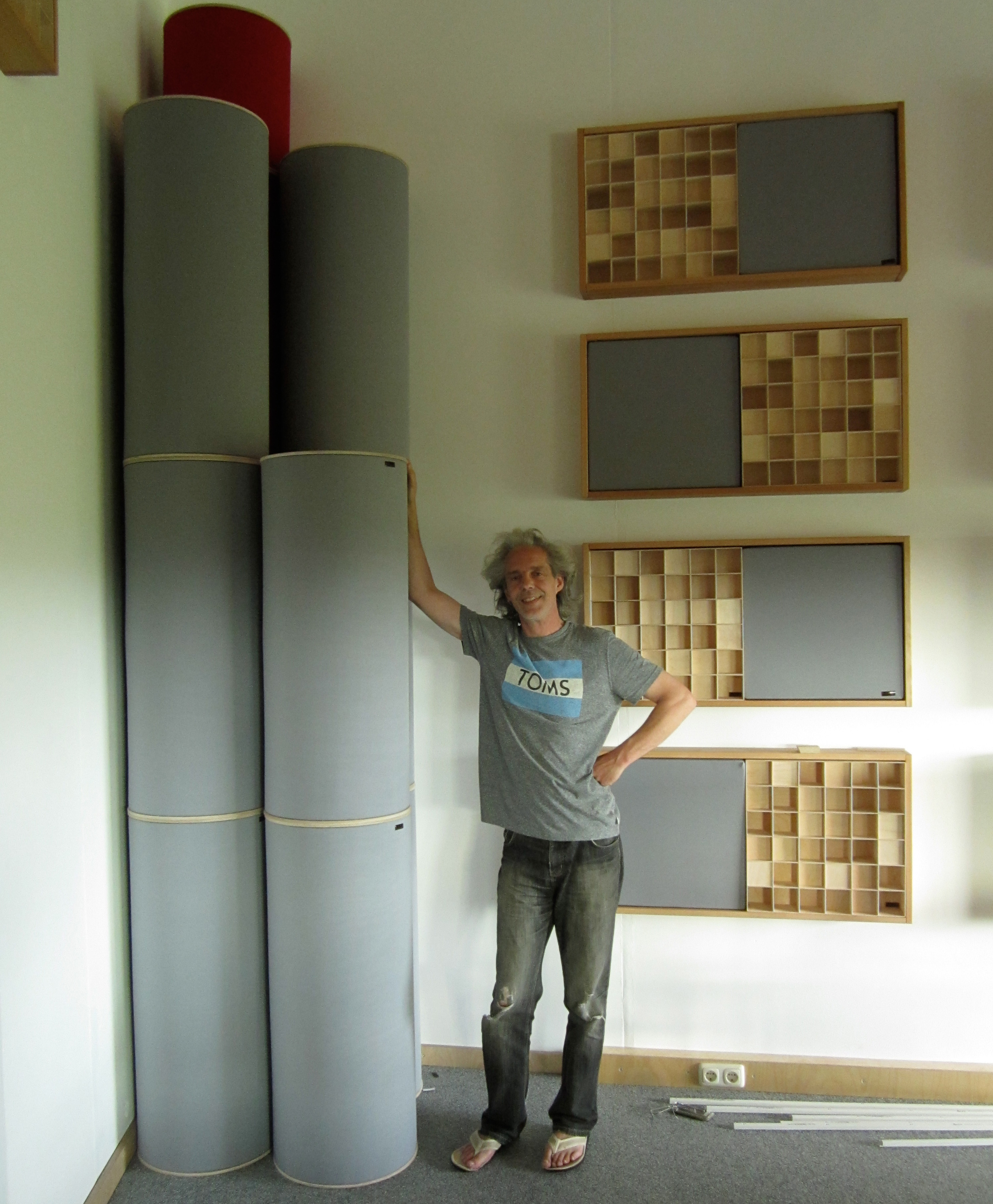 ---
Studiobegründer Tom Dams kann auf über 30 Jahre Erfahrung als Musiker, Komponist, Re-/Mixer, Recording Engineer und Produzent zurückgreifen. Zahllose -zum Teil preisgekrönte- Produktionen aus den Bereichen Elektronik, Rock, Pop, World Music, Singer/Songwriter und Folk zeugen davon. Etliche CD's mit Musik für und mit Kindern wurden ebenso produziert wie Hörbücher, Kunstprojekte und maßgeschneiderte Filmmusiken. Große Markennamen findet sich unter den Kunden ebenso wie internationale und höchst individuelle Künstlerseelen. Last not least profitiert Tom von einem weitverzweigten Netzwerk an kreativen Partnern und Kollegen, die sich je nach Projekt hinzuziehen lassen.
---
Referenzen (Auszug)


Producer:   Klaus Schulze, Heldmaschine, Winter

Musician/Composer/Producer/Engineer:   Mojo People, Solar Moon, Karma, Germaniacs, Papalagi

Re-Mixer:   JOI, Waldeck, Morgoth, Brother II Brother, Orient Expressions, Latin Quarter

Score/Filmmusik:   The Dreamer, Die Klasse von '99, Der Klitschko-Clan

5.1 / Surround Mixer:   alle Klaus Schulze / Lisa Gerrard DVDs, Be Mine Or Run, Solar Moon, Germaniacs

Kino- / TV-Werbung:   Nike, Jack Wolfskin, VW, Karstadt

Mastering: diverse Klaus Schulze – Alben und Wiederveröffentlichungen seit 2006, The Shevettes
---
What motivates us in this day and age of laptop studios -where recordings done in living rooms or rehearsal spaces can be quite listenable- to build an elaborate brand new recording studio in the heart of the Westerwald?
The answer to this question is the result of many years of experience with all aspects of audio production, on which the following convictions are based:
• Division of labor is a good thing
Although domestic production is widespread, and many musicians have an easy time doing it, we witnessed time and again that the best performances succeeded when artists were able to only concentrate on the music and their instrument. Even the technology-savvy nerds among musicians benefit from the mouse-, trackball- and keyboard-exempt work.
• Genuine quality is not fakeable
Legendary sounding acoustic recordings originate in legendary sounding rooms. The following signal and plug-in chain is secondary (and in most cases refreshingly unspectacular). Room volume, clearance and cubature (technically: the absence of too-close-reflections) provide a three-dimensional transparency and physicality in the sound image that can not be achieved otherwise.
• Great setting allows for great inspiration
A view over rolling hills to the south, closing the eyes, and then, with a perfect headphone mix, immersing in the song is a, shall we say, favorable condition for a spectacular take.
---
Studio founder Tom Dams can draw on over 30 years of experience as a musician, composer, re- / mixer, recording engineer and producer. This is shown by countless – partly award-winning – productions from the fields of electronica, rock, pop, world music, singer/songwriter and folk. Several records with music for – and with – children were produced as well as audio books, art projects, and tailor-made soundtracks. Big brand names can be found among his customers as well as international and highly individual artistic souls. Last but not least Tom benefits from an extensive network of creative partners and colleagues, which can be consulted depending on the needs of the project.
---
References (Excerpt)


Producer: Klaus Schulze, Heldmaschine, Winter

Musician/Composer/Producer/Engineer: Mojo People, Solar Moon, Karma, Germaniacs, Papalagi

Re-Mixer: JOI, Waldeck, Morgoth, Brother II Brother, Orient Expressions, Latin Quarter

Score / Soundtrack: The Dreamer, Die Klasse von '99, Der Klitschko-Clan

5.1 / Surround Mixer: all Klaus Schulze / Lisa Gerrard DVDs, Be Mine Or Run, Solar Moon, Germaniacs

Movie- / TV-Advertising: Nike, Jack Wolfskin, Volkswagen, Karstadt

Mastering: various Klaus Schulze releases and re-releases since 2006, The Shevettes
---
Impressum: