Rückzugsmöglichkeit / Recording / Mix / Mastering
Ein Studio wie dieses ist für vieles nutzbar. Betreut haben wir von der Singer/Songwriter – Kreativwerkstatt über den Filmdreh bis zur geheimen Tourpobe oder dem High-End Mastering einer hochwertigen Akustikproduktion schon Einiges. Und wir freuen uns auf mehr. Überraschen Sie uns mit Ihrer kreativen Vision!
Küche / Catering:
Das Studio hat eine voll nutzbare Küche für Selbstversorger. Verschiedene Restaurants sowie Bringdienste befinden sich in der Nähe. Auf Wunsch lassen wir uns frisch, bio, selbst angebaut und zubereitet beliefern, oder sogar vor Ort bekochen – in Abstimmung mit den Wünschen unserer Kreativkundschaft. Fordern sie einfach eine Beispiel-Speisekarte an!
Unterbringung:
Von privat geführter, ayurvedischer Wellness-Vollpension über romantischen Landgasthof-Charme, den Gartenschlafplatz im Bauwagen oder auch die komplette Ferienwohnung – bis zum Drei-Sterne-Hotel findet sich alles in nächster Nähe. Sprechen sie uns an!
Freizeit / Auftanken / Anreise:
Tun Sie, was wir tun: Gehen Sie spazieren! An die frische Luft – die gibt es hier noch. Wir befinden uns mitten im Grünen; schlendern Sie über die knapp 5000 qm2 Gartenanlagen. Oben kreist der seltene, aber hier beheimatete Rotmilan und stößt seinen typischen Freudenschrei aus. Der Westerwaldsteig führt fast am Studio vorbei – er wird als einer der schönsten Wanderwege Deutschlands bezeichnet. In 10 Minuten ist man in der Kreisstadt Altenkirchen oder in Eitorf (nächster Bahnhof!) und in 20 Min in Hachenburg, dem heimlichen Herz des Westerwalds. Oder in 35 Bahn-Minuten bzw 45 Autominuten in Köln. Zum Flughafen Köln/Bonn 30; zum Flughafen Frankfurt 80 Minuten.
Last not least: Unser beliebter 'Making-Of'-Service:
Inszwischen schlicht unentbehrlich geworden: Die social-Media-taugliche Dokumentation Ihrer Studiosession. Livestream, Video, 'Making Of' – Doku bis hin zur BluRay oder DVD. Auch hier sind verschiedene Pakete möglich – einfach anfragen!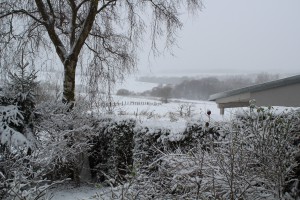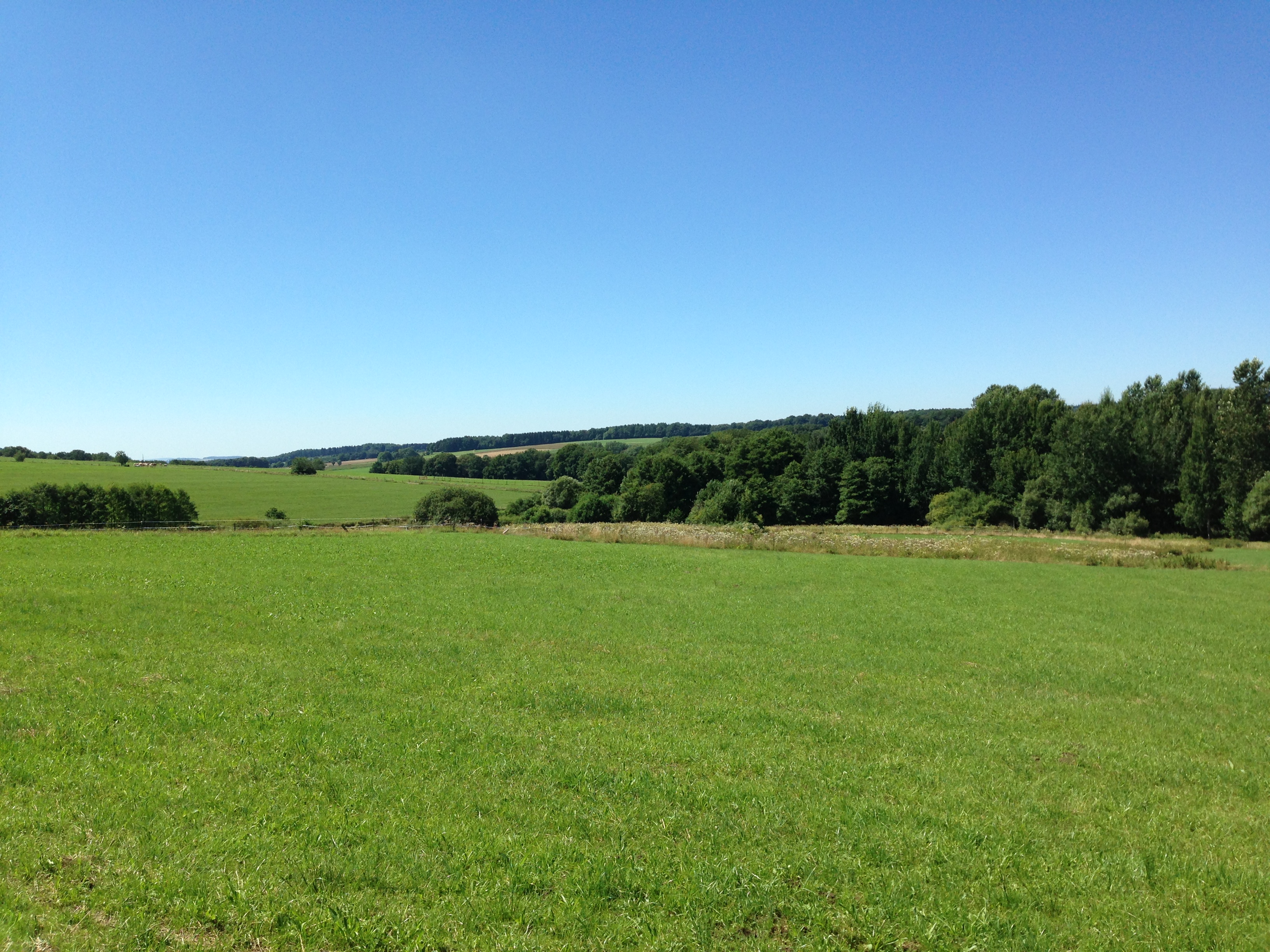 ---
(secret) Rehearsal space / Recording / Mix / Mastering
A studio like ours is quite versatile. We've already seen singer/songwriter – workshops, film shootings and secretive tour rehearsals… up to some high-end mastering of sophisticated acoustic productions. And we're absolutely looking forward to more. Surprise us with your creative vision!
Kitchen / Catering
The studio has a fully usable kitchen for self-catering. Various restaurants and delivery services are located nearby. On request you can treat yourself to organic, self-grown and freshly prepared food, or even have it cooked on the spot – all in coordination with the wishes of our creative clientele. Just ask for a sample menu!
Accomodation
From privately owned, ayurvedic full board or peculiar romantic country inn charm to the garden sleeping space in a wooden trailer, an entire holiday apartment – anything up to a three-star hotel is available close by. Contact us!
Leisure / recreation time / Travel
Do what we do: Go out for a walk! Get a breath of fresh air – you still find that here. We are located 'out there' in the countryside; stroll through an almost 5,000 sq m garden, while the rare Red Kite circles high above, poking his typical cry of joy. One of Germany's most beautiful hiking trails -the Westerwaldsteig– leads almost past the studio. In 10 minutes you are in county towns Altenkirchen or Eitorf, and in 20 minutes in Hachenburg, the secret heart of the Westerwald area (and quite an insider's tip). A 35 minute train ride or a 45 minute drive takes you to (or from) Cologne. Cologne (CGN) Airport is a 30 minute, Frankfurt (FRA) airport an 80 minute drive.
'Making-Of'-Service
This has become a must: A social media – compatible documentation of your studio session. Video, livestream, 'Behind the scenes' documentary… Again, several variants are possible, up to a complete BluRay- or DVD package. Just ask!